E3JK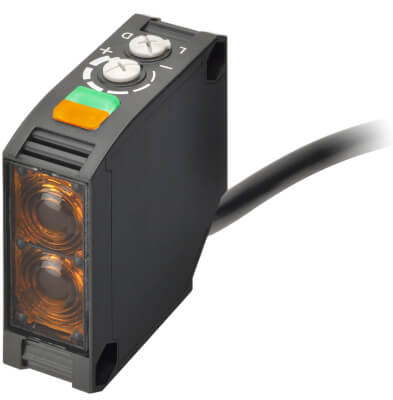 Фотоэлектрический датчик с большим расстоянием срабатывания для любого напряжения питания
Новое поколение датчиков серии E3JK в прямоугольном корпусе отличается значительно улучшенными характеристиками измерения и исключительным удобством эксплуатации. В серию входят модели на напряжение питания от 24 до 240 В переменного тока и модели с транзисторными выходами PNP- и NPN-типа.
Все модели имеют мощный светодиод с хорошо видимым лучом красного цвета, обеспечивающий простую центровку и большое расстояние срабатывания
Яркие светодиодные индикаторы видны даже на большом расстоянии
Лучшее соотношение цены и качества
Доступны модели с красным и инфракрасным светодиодом
Multi-voltage power supply
Multi-voltage power-supply fits for building installations like industrial doors, elevators or car parks.

Long sensing distance
Red high-power LED in all models for easy alignment and long sensing distance.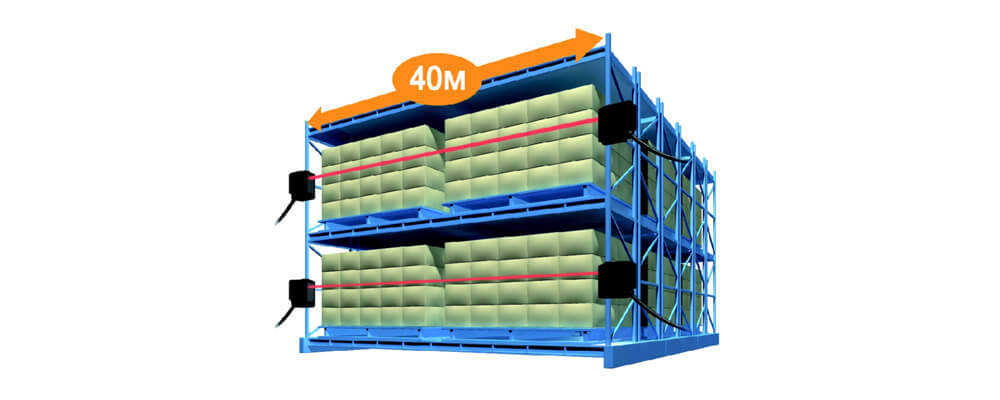 Ordering information
Through-beam1

Retro-reflective without M.S.R.2

Retro-reflective with M.S.R.2
Note: Sensors with brackets and reflectors are available (The model numbers contain ("-C.").
Accessories
| | | |
| --- | --- | --- |
|   | Mounting bracket6 (A mounting bracket is not provided with the sensor. Order a mounting bracket separately if required.) | |
Specifications
Through-beam
Relay output SPDT, 250 VAC, 3 A max. (cosϕ= 1),
5 VDC, 10 mA min.,
Light-ON/Dark-ON selectable
Load power supply voltage: 30 V max., Load current: 100 mA max., Residual voltage: 3 V max., open-collector output (NPN/PNP output depending on model), Light-ON/Dark-ON selectable
Retro-reflective
7 m [100 mm]7 (When using E39-R1),
11 m [100 mm]1 (When using E39-R2)

6 m [100 mm]1 (When using E39-R1),
10 m [100 mm]1 (When using E39-R2)

Relay output SPDT, 250 VAC, 3 A max. (cosϕ= 1),
5 VDC, 10 mA min.,
Light-ON/Dark-ON selectable
7 m [100 mm]8 (When using E39-R1),
11 m [100 mm]1 (When using E39-R2)

6 m [100 mm]1 (When using E39-R1),
10 m [100 mm]1 (When using E39-R2)

Load power supply voltage: 30 V max., Load current: 100 mA max., Residual voltage: 3 V max., open-collector output (NPN/PNP output depending on model), Light-ON/Dark-ON selectable
Diffuse-reflective
Relay output SPDT, 250 VAC, 3 A max. (cosϕ= 1),
5 VDC, 10 mA min.,
Light-ON/Dark-ON selectable
Load power supply voltage: 30 V max., Load current: 100 mA max., Residual voltage: 3 V max., open-collector output (NPN/PNP output depending on model), Light-ON/Dark-ON selectable
---
Mounting brackets
E39/Y92E-B
Accessories
Mounting brackets
| | | |
| --- | --- | --- |
|   | Quick access - snap fix for cylindrical sensors; sizes M8, M12, M18, M30 | |
|   | | |
|   | | E39-L1041 |
|   | | E39-L441 |
|   | | E39-L1421 |
|   | | E39-L981 |
|   | | |
|   | | |
---
Reflectors for retro-reflective photoelectric sensors
 

 

 

 

 

 

 

 

Recommended for fine beam coaxial models (E3NC-LH03,
E3S-DB, E3T-SR4)

 

 

 

 

Round shape with centered mounting hole for simple screw mounting
Note: the ambient operating temperature is -25°C to 55°C unless otherwise specified
 

 

 

 

 

 

 

 

 

 

 

 

 

Recommended for fine beam and
laser sensors (E3NC-LH03, E3Z-LR, E3S-DB_2)

 
Note: Note: the ambient operating temperature is -25°C to 55°C unless otherwise specified